In the first part of the article "The era of drones has (officially) begun", I referred to the article from The Economist published in 2015 that greeted us to the new era of drones. It focused on the appearance of new UFOs, their impact on our daily life, and the questions around the identification of their function and intention by the greater public.
I concluded by calling upon UAV manufacturers to work on helping the wider public identify and recognize drones. However, the industry has a great variety of players.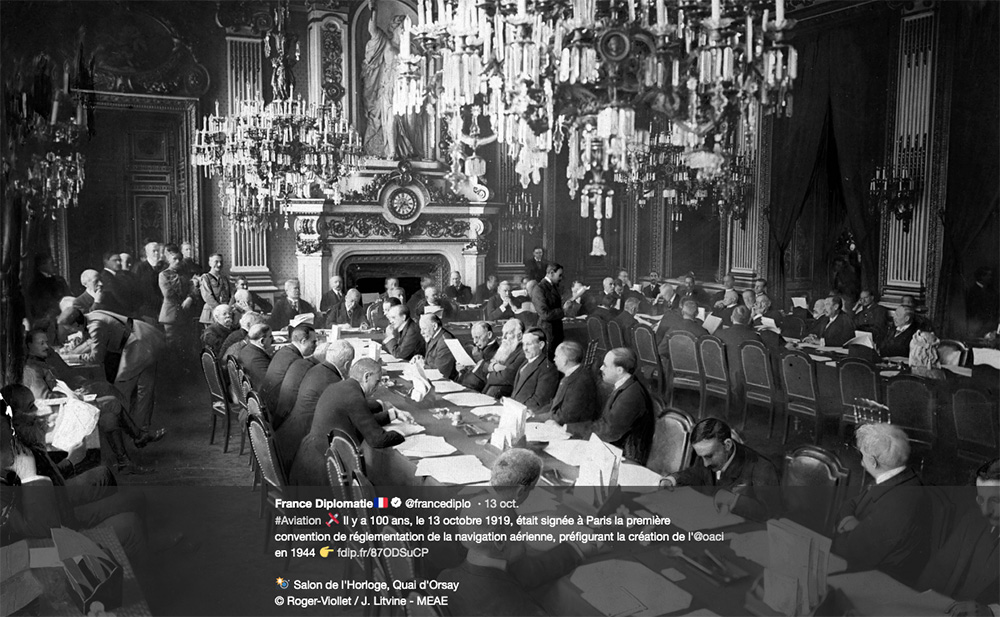 UTM, a new air traffic control system
At the beginning of 2019, American authorities (FAA and Congress) launched a massive authorization for the use of drones, opening and regulating the market on the national level.
And this reminds me of a conversation with one of our partners at THALES – with whom we have been working for many years on numerous subjects of innovation in the aeronautical field. He told me at the time "what's extraordinary about drones and UTM (Unmanned Traffic Management) is that we are at the very beginning of history, everything has to be invented, just like in the early days of aviation when we had to imagine and develop the rules of air traffic control."
This act launched by the United States in 2018 would be a Bis Repetita of the Paris (1919) and Chicago (1944) Conventions, where all the countries concerned by the nascent aeronautical revolution met to define the regulation of international air transport.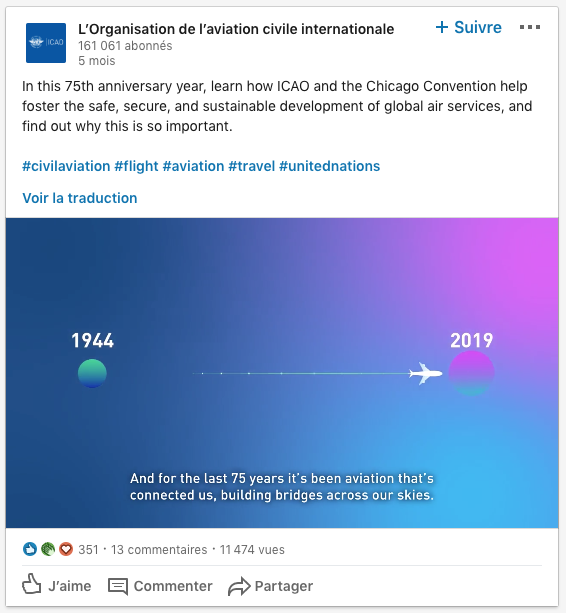 Turns out the ICAO is celebrating its 75th anniversary this year and has a dedicated page on its website presenting its history and future opportunities.
Today, countries seem to be creating their own regulation regarding drones (USE with FAA, or Great Britain with TSC). Meanwhile, Europe has just announced its first step of regulation. But what about Africa or Asia? What about the world?
As far as I know, there is no international convention in the works like there was for the aviation world 100 years ago.
And yet, air traffic professionals are already concerned by this new era…
UTM, the need for a taxonomy of this new species
In the last few months, we've learned in the news that there have been "unknown" drone overflights over London's airports and Singapore. That's just one example of the impact that this new era of drones can have in an  un adapted environment, one where cohabitation in airspace remains imperfect.
After these incidents, stakeholders took the subject head-on to imagine and test new solutions. As exemplified in this article about the London airport.
But a huge path is opening up for all these authorities. Can we imagine that future regulation will be clear and secure, when the list of applications for the use of drones continues to grow? This study from last year, attempted to draw up a possible taxonomy – excluding leisure use:
public works ;
control and inspection of engineering structures, industrial sites, buildings, bridges, dams;
mapping and calculation of volumes (cubature);
Infrastructures and networks
control and inspection of transport and energy networks (railways, electricity network, pipelines, oil and gas pipelines) ;
industrial management of mining and oil industry operating sites (excluding transmission networks) ;
precision agriculture, crop monitoring, national parks ;
Spreading;
natural resource monitoring, atmospheric studies, soil and ocean studies, meteorological studies and forecasts;
film, photography, advertising, recreation, communications ;
mobile relay antenna ;
Inspection;
security of the natural environment: forest fires, search and rescue (avalanche, natural disaster), damage assessment in the event of natural disasters, border security/internal security: border control, maritime surveillance ;
surveillance of road traffic, transport and industrial sites;
urban security: law enforcement and public safety;
delivery and freight transport ;
inventory and others in-house.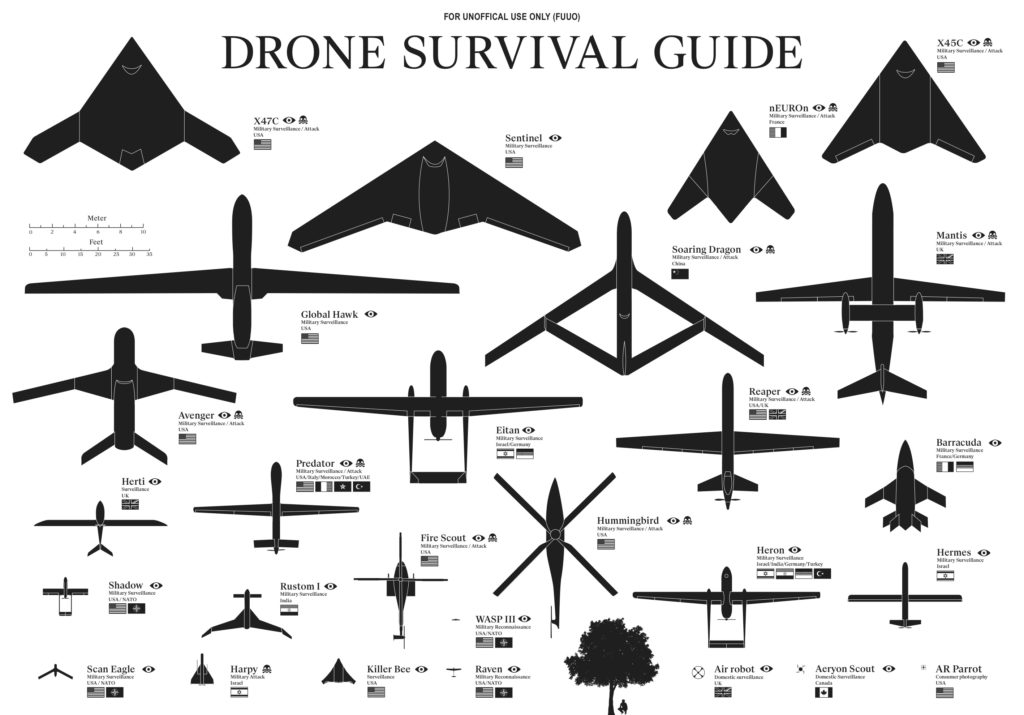 And while we're at it, add drones that have possible harmful uses to the list…
While we can imagine in this "bestiary" the infinite possibilities and impacts for the general public, it is also important to consider the impact of this new form of transportation for professionals.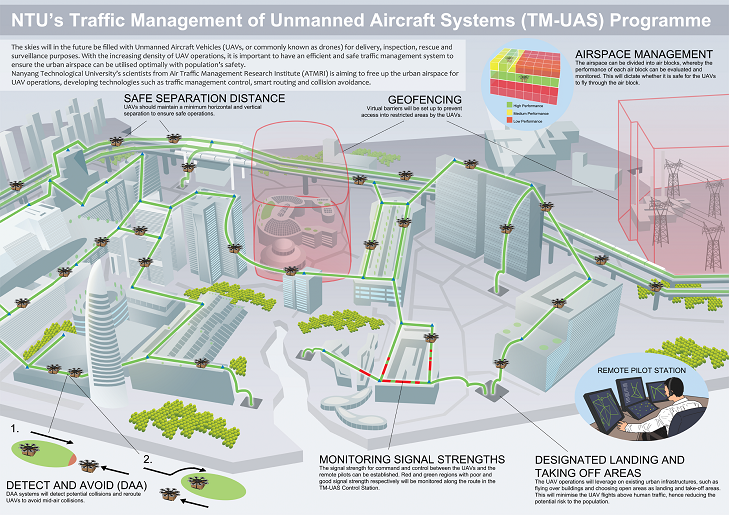 UTM, monitoring to protect
One could indeed take the list of drone applications, and draw from it the multitude of people, roles and professions that could intervene. But vertigo arises if we consider that "85% of the jobs of 2030 don't exist yet". So how many jobs arising from the drone industry could we imagine in the future?
This exercise could be the subject of a separate article, but let's focus here on a profession that we are familiar with and have worked on numerous times at use.design: the role of air controllers and regulators (en-route, approach and aerodrome control) in the aeronautical field (civil and defence).
While an air traffic controller is highly skilled in managing identified flying objects (all types of aircraft), he does not yet have the knowledge, processes and tools to apprehend the UFOs (all types of drones) we're talking about here. The incidents in airports we have previously mentioned, although rare, can attest to it; even if some consider that it would be much less serious than a collision with a bird! Moreover, in its page on aerodrome safety, the DGAC presents a lot of information on animal risk, but little on collision risks with drones.
This will be one of the challenges for air traffic managers of tomorrow. Will they be helped and assisted by computer systems to distinguish the multitude of new flying devices? How will they adapt their analysis, processes and actions?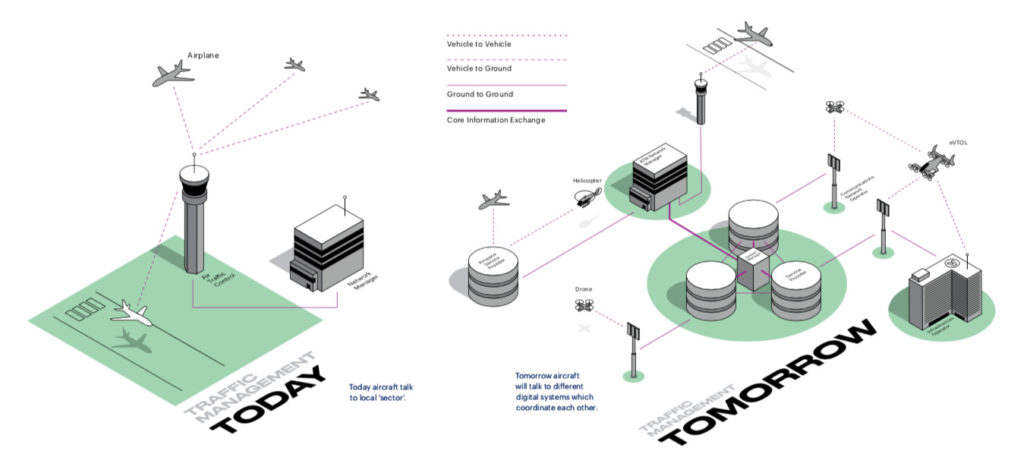 Today, "en-route" controllers work in pairs to manage about thirty aircraft per hour, and each flight complies with precise rules. If we were to (greatly) simplify them, an aircraft flies in a corridor that is defined geographically and according to a behaviour (flight plan) that is set and filed with the authorities. And this represents, close to 99% of an air traffic controller's monitoring activity.
But what about tomorrow? When that figure will be multiplied by 2, 3, even 10 times with all the drones to manage?
And that for each of the uses listed above (leisure, logistics, works, intervention, surveillance, police drones…), there will be different rules?
When it will no longer just be a question of managing flight plans, but voluntary "unpredictable" behaviour (flying my drone from point A to point B without worrying about regulation) and above all involuntary (my drone breaks down and falls in a populated area, or loses its cargo…), who will be in charge of ensuring our surveillance and protection?

UTM, ou the future to imagine
In conclusion, I hope you understood that while I discussed situations of risk and unknowns, I equally tried to convey the excitement of a field and future where "everything is to be imagined, to be conceived… as in the beginning of aviation, 100 years ago"…
Regulatory authorities and industry players are working to imagine this future right now, especially those in drone management software such as THALES, AIRXOS, AIRMAP, TERRADRONE, ASD.
Meanwhile, some authorities are starting to equip themselves, like the Principality of Monaco with a dedicated Unmanned Aircraft Management System (UTM) provided by ASD.
As with all matters of the future, where imagination and creativity are key, I sure hope that designers will be given a spot to co-participate, help define a vision and find the right solutions for the large panel of potential users and clients.
---
Patrick Avril — CEO  
@ Use Design
, a design agency in Paris that brings innovative strategies, digital products and services to life.