"May each his own work be an object of contemplation" wrote visionary Simone Veil in her Factory diary. Some will say that it is a "bobo" (bourgeois-bohemians) subject, I think it is a fundamental subject. 
It can be given several forms and names, but the overall idea is to build a stable and pleasant environment, in a climate of trust, by giving meaning to its work.
The employee also participates in the stability of this framework, he becomes an actor of his own well-being. It is no longer a question of happiness at work but of commitment, which, it seems to me, better reflects the internal dynamics of the employee.
I wanted to share my definition of "happiness at work", but also my experience, my job, my daily life.
Why talk about happiness at work? 
At a time when we are talking about new technologies, artificial intelligence and applications, we realize that the human being remains at the centre of these modern questions and that he is, for companies, an investment that must be taken care of. 
A new generation has entered the labour market and changed the way people think about employment. It has pushed companies to question themselves and adopt a different way of operating: an employee who is "good at his job" will produce results and profitability. Its development will allow you to work in a pleasant and serene environment. It's the perfect balance. 
When interviewed this new generation, the vast majority of them answer that the most important thing is to find a meaningful job. It is our values, our passions, our interests that will bring this meaning. To do this, the company's values must be in correlation with and respect our personal motivations. Today, salary is no longer a single argument.
Evolving in a labour market that is undergoing strong competition has forced companies to provide differentiating elements, including this quality of life at work. It makes it possible to attract and retain new talent in a constantly changing professional environment.
Finally, a desire for all to improve the balance between "professional and personal life", which has led companies to give employees more freedom in managing their time and activities, particularly through the introduction of teleworking.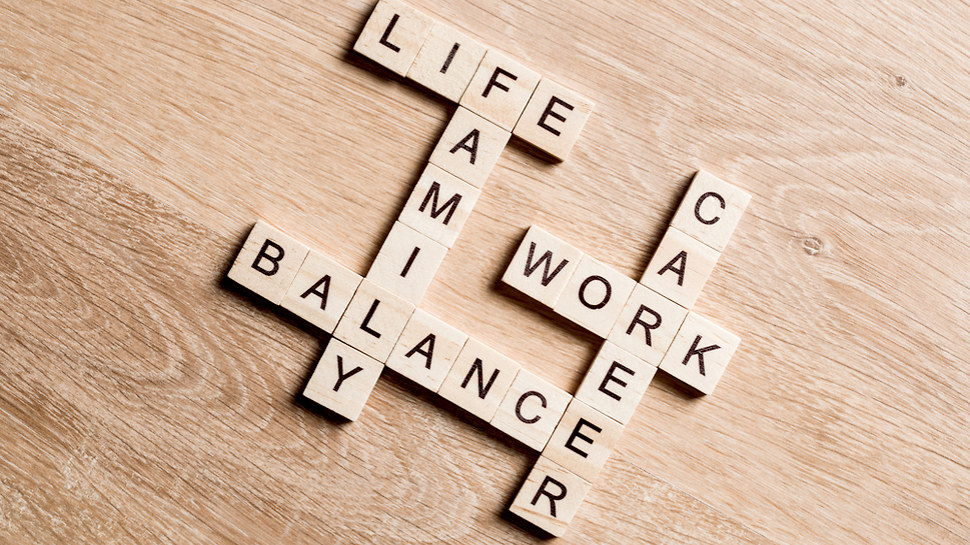 Who am I?
In my opinion, to find a balance, this is a question that must be asked to myself, but I also had to ask it to my employees, at the risk of losing objectivity.
I have been Office & Happiness Manager at UD since June 2018 but I have not always been. Precisely this "happiness" dimension was something I missed a lot. It's by wondering who I am? And, what do I want? That I understood that.
I need to give, to help, to facilitate. It is under these conditions that I find fulfilment in my professional and personal life. The aim is to allow everyone to satisfy their personal aspirations, while generating their own motivation.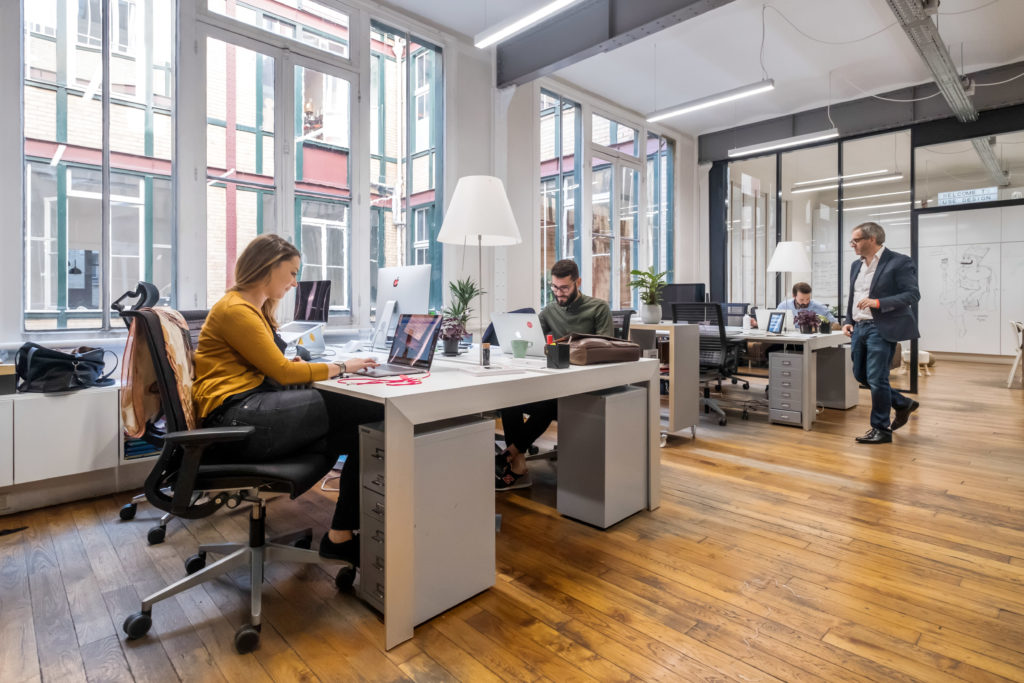 Easy to say but how to do it?
It seems to me that before we act, we must listen. My job is to support, to undertake, to innovate but also and above all to listen. I would define listening as the act of paying attention to what someone says, in order to hear and understand it.
From the moment the message is understood, half the work is already done. The employee feels heard and I will be able to implement actions and propose solutions. In reality, I work a little like the designers I work with. This listening process is essential if I want them to be satisfied.
It is not a question of saying "yes" to everything or even of establishing a "dictatorship of happiness" as Marie-Claude Elie-Morin explains in her eponymous book, but of being in tune with their needs in the company, of respecting their differences in temperament, rhythm, in a sustainable and constant way.
Three dimensions are necessary to feel good at work:  
🧰 🛠 the tools used on a daily basis: what do I do, do I have the means at my disposal to do it well? 
👭 My relationship with the team: with whom I interact every day, at lunch, in my work? How can we make it work? 
💼🏢 Finally, the relationship I have with my company: do I share its vision, its values? Am I aligned with its social mission?
To implement its 3 dimensions, we can be inspired by the work of sociologist Carl Rogers, whose fundamental principles are based on the helping relationship, which is "a form of interpersonal relationship designed to foster growth, maturity, autonomy and the ability to face problems by mobilizing one's own resources". For him, "the individual can access his resources if he feels understood, accepted and non-judged".
And what about at UD?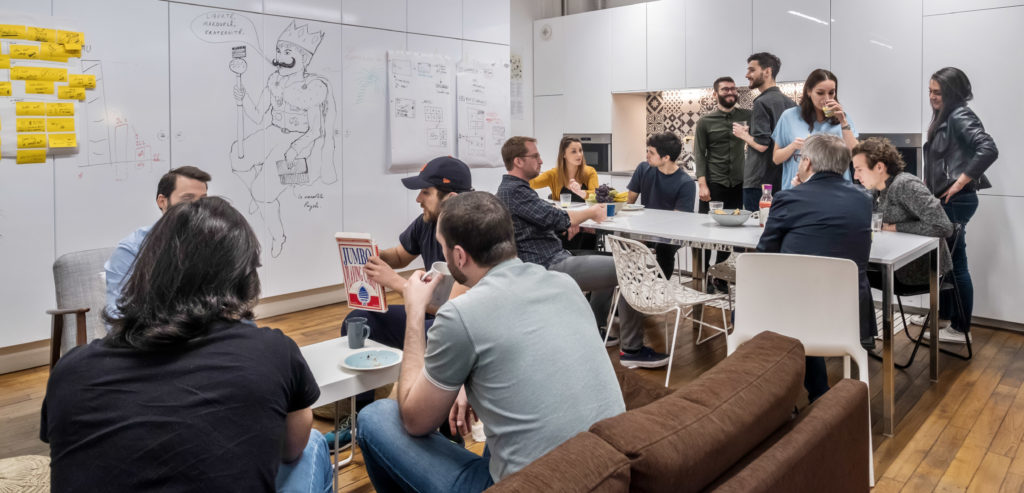 Quality of life at work and at home is one of the priorities. From the very beginning of my job interview, I felt in Patrick and Vivien (the managers) the desire to spread well-being, to build employee loyalty, to make them want to develop, to question themselves and to create.
Their ability to question themselves is a great added value for the team as well as for the company. It is thanks to this that I can exercise my profession in good conditions, supported every day in my proposals by them, as well as by the team.
We were thus able to set up a number of things in just a few months, such as work for more pleasant premises, teleworking one day a week, annual interviews that have become biannual for better follow-up and support (the support of which is playing cards), the organisation of several events that have allowed essential moments of sharing and exchange,…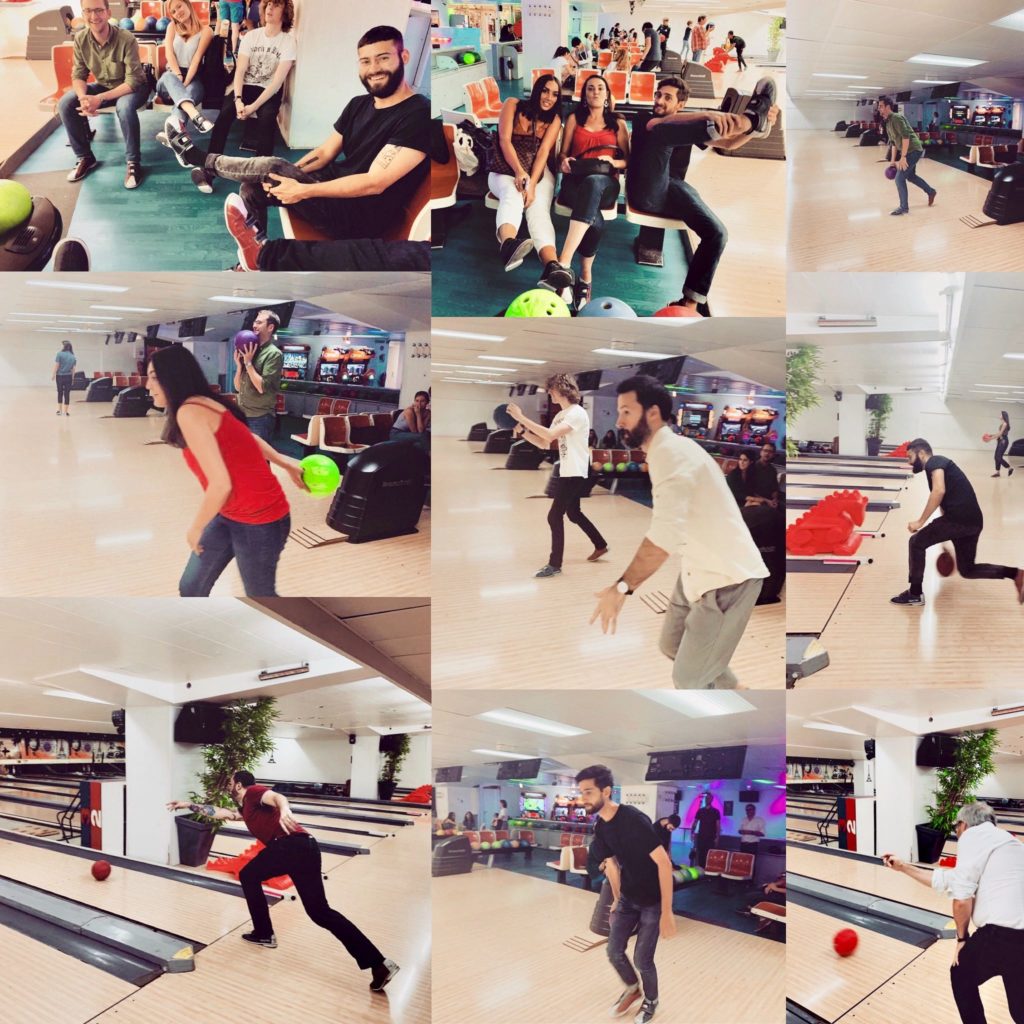 … And more recently the on boarding of Pilot, a young puppy in training to become a guide dog for blind and partially sighted people. It takes us out of our daily habits and brings smiles and affection!
Greek philosophy defines happiness as an internal and lasting feeling. At Use Design we want this to last and contribute to its development.
---
Marie Camus — Office & Happiness manager @ Use Design