use

.

design 

for


sustainable 

innovation
This toolkit assembles common UX Design tools enhanced to address sustainable development. Each tool focuses on one aspect of a project, yet offer a global and holistic approach when used all together.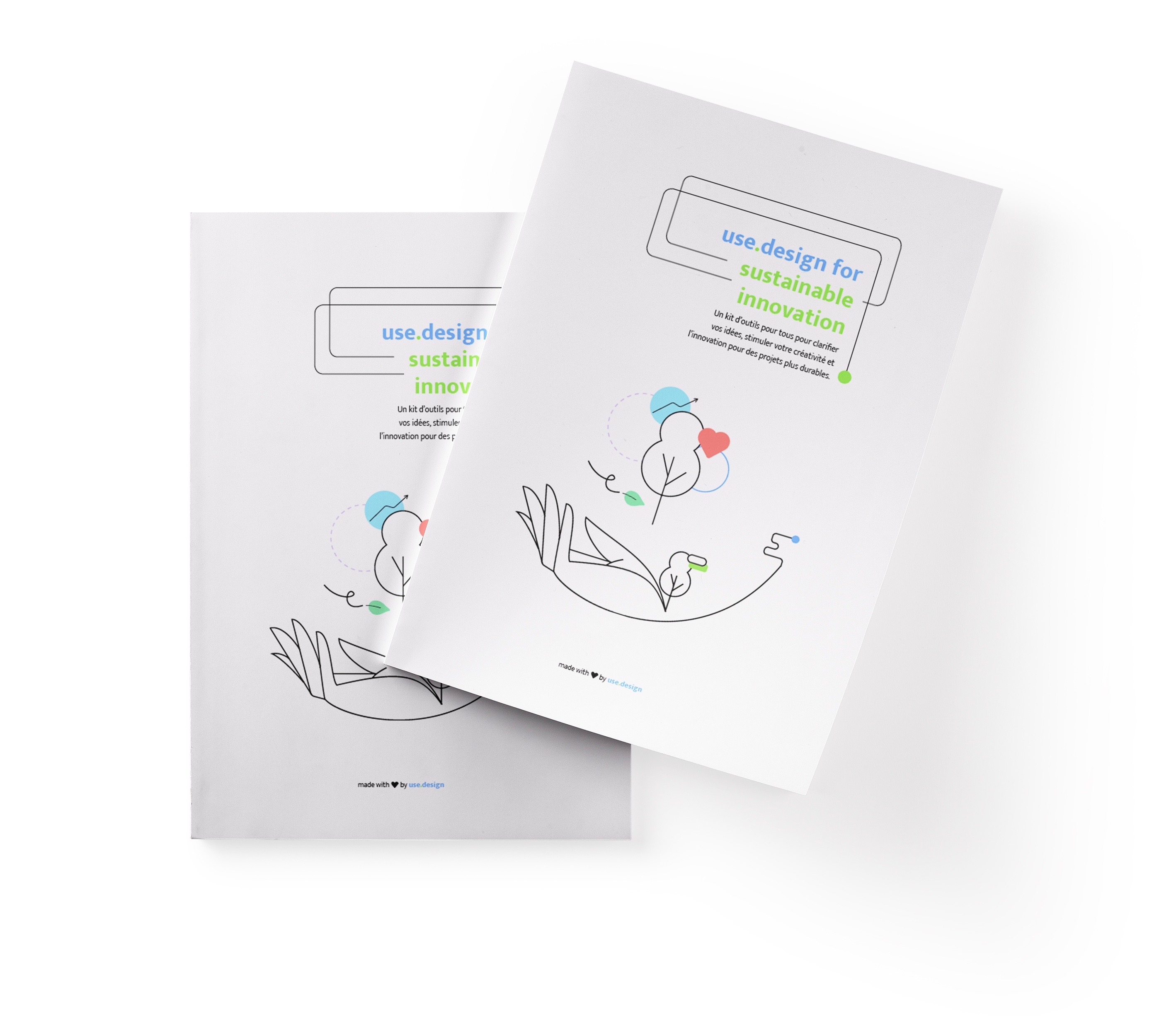 SUSTAINABLE DEVELOPMENT AT THE HEART OF INNOVATION
Sustainability is an increasingly popular topic. There is a growing will to pay attention to our consumption habits in order to reduce our impact on the environment. However, sustainable development -as coined in the 90s- also includes social and economic dimensions. Sustainability is only possible if we consider all three pillars together. As designers, we should play an important role in this transition by integrating these concepts at the start of our projects.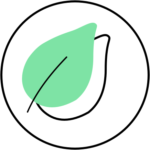 ECOLOGY

The ecological pillar takes into account the preservation of the planet's ecosystems.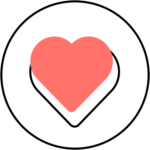 SOCIAL
The social pillar considers the satisfaction of each individual in accessing their primary needs and well-being.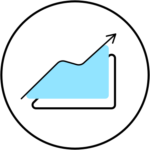 ECONOMY
The economic pillar takes into account ethical and innovative business practices and fair pricing. 
Business Model Canvas

This tool makes it possible to transcribe and bring together the different components of a sustainable business model.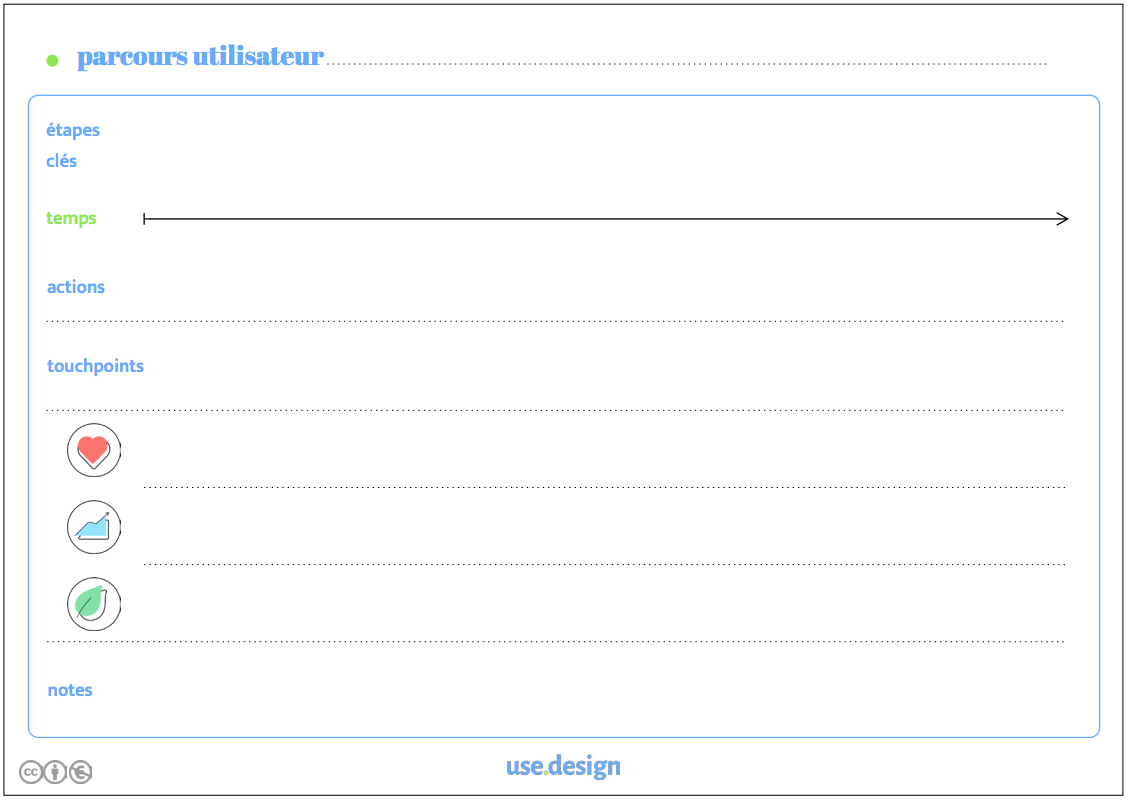 User journey
The user journey helps visualize the user's touch points in a chronological way.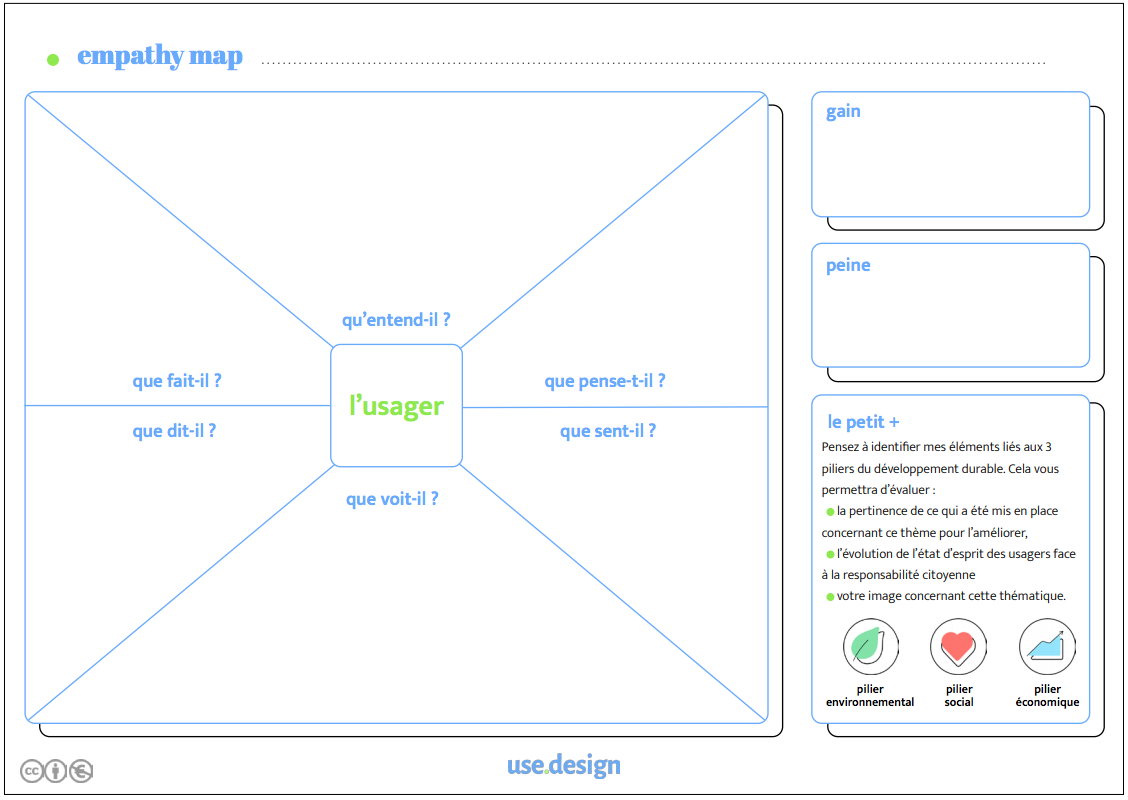 Empathy map
This tool help us build empathy by walking in our user's shoes at any stage of the journey.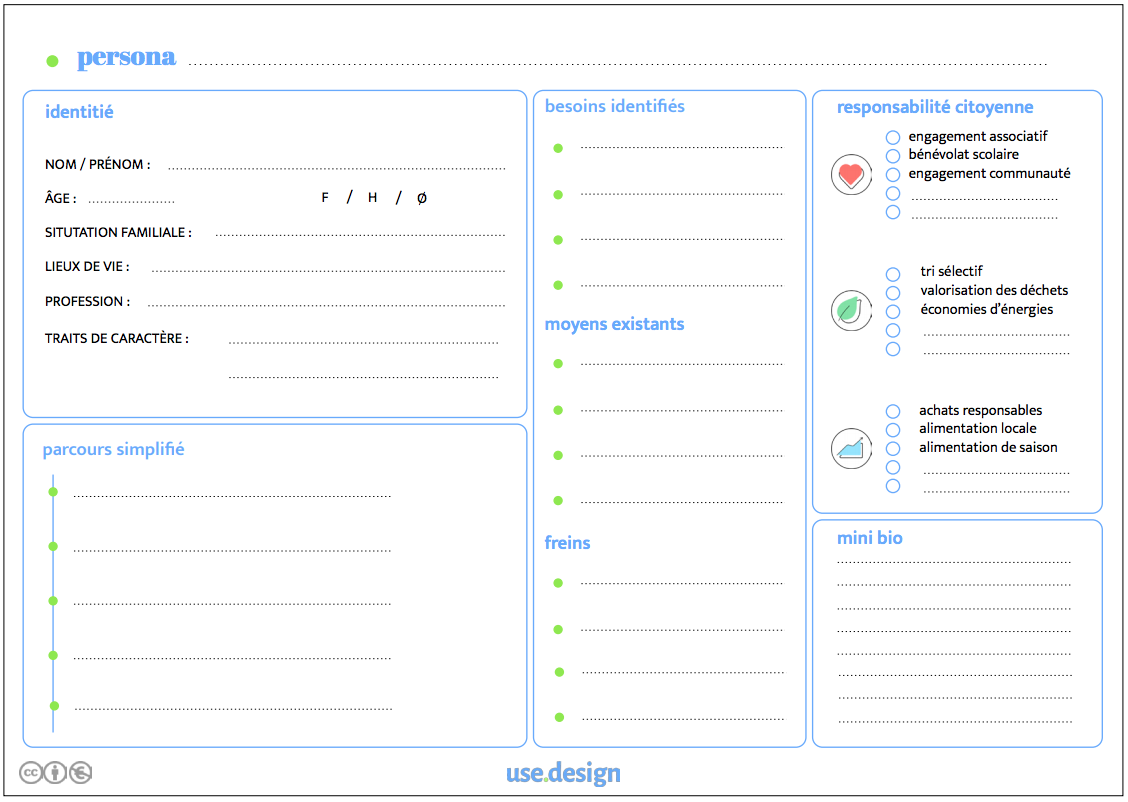 Persona
Personas help define the typical user profiles of a product/service in the form of an enhanced identity card.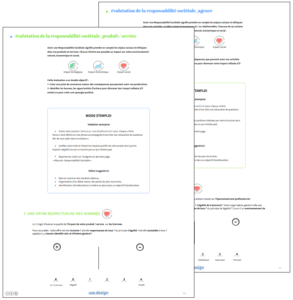 CSR self-assessment
This tool helps carry out an inventory of the actions implemented within a project team or a company.