Our planet is in trouble, that's a fact.
Our footprint on the planet is far too significant. This contributes to social and environmental imbalances that have its origins in our economic development. The environmental, social and economic components are therefore undeniably linked. Faced with this situation, society is on the move.
We are seeing the emergence of more and more citizen movements such as climate rallies bringing together people from all backgrounds; petitions from various generations such as France's "Affaire du siècle" (initiative to bring the french government to justice for not acting enough regarding climate change) and "Pour un réveil écologique". Citizens mobilisation is being supported by alternative solutions brought by innovation; the media too, such as Konbini and France Inter with programs like "Le plastique, non merci" (Plastics, no thanks!). In other words, things are moving forward to save our planet!
At Use Design, we constantly ask ourselves: how might we help? 😶
One thing is certain: as designers, we want to be part of the action! It is important to us to integrate this notion of sustainability into the design of a digital project.
We believe that economical and technological development, social benevolence, and reduction of our environmental footprint must be considered as one. In short, linking the economy with the social and environmental aspects of our projects is a desire that drives each and every one in the agency's team.
Thus, we have considered addressing this challenge. 💪
Our starting point?
>> How might I act for a healthier and more sustainable development, as a designer?
Our first step forward?
>> The introduction of a toolkit, revisiting common tools used in the field of design and product management, incorporating the fundamentals of sustainable development.  
Why this choice?
>> We believe that changing our habits and including social and environmental components in our innovation projects requires a step-by-step approach.
As designers, we know that changing habits is a very difficult task, particularly when it seems to be at the expense of comfort. This is why we favour a step-by-step strategy, which consists in gradually raising awareness, so that each one of us can start this change, by gently reflecting on current issues, the consequences to come, and the actions that each one can undertake.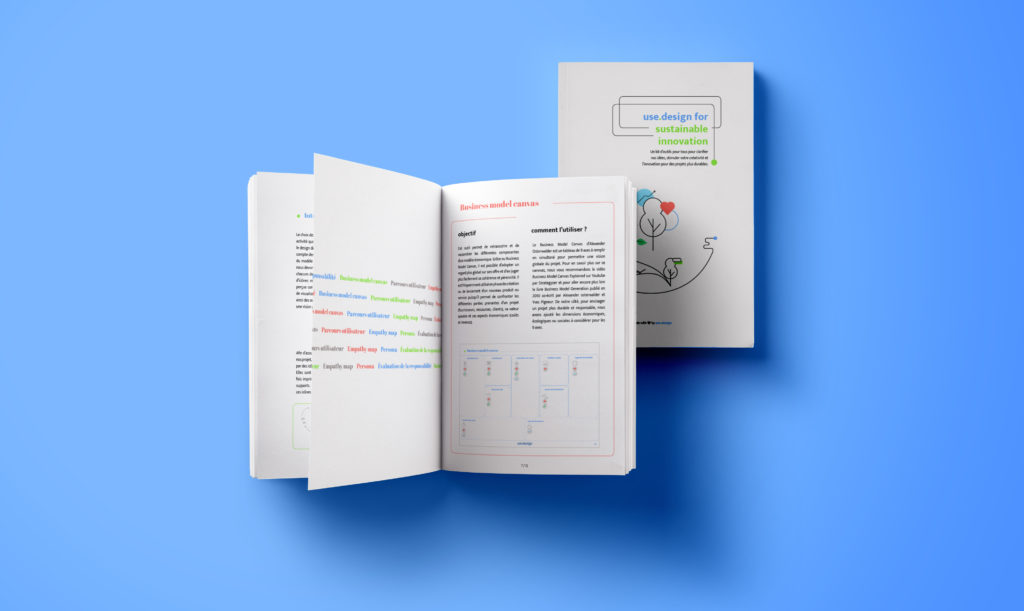 The templates we are offering in this pack are intended to help you internally, to adopt a responsible designer attitude, to integrate sustainable development right from the start of a project; but also to provide you with the tools to raise awareness among your partners.
This only the beginning. Stay tuned for more tools to help to demonstrate the added value of sustainable development.

Meanwhile, have a look at our kit here!
Any feedback? We want to make it better along the way! 😃
PS: would you like to review the definitions of sustainable development and Corporate Social Responsibility, a.k.a. CSR?  👉 Head over here!